Keynote Speakers
Prof. Jizhong Zhu
South China University of Technology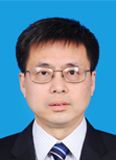 Brief Introduction:
Jizhong Zhu is a Professor of South China University of Technology, and National Distinguished Expert. He is an IET Fellow, IEEE PES Smart Building, Loads, Customer Systems Technical Committee member, Chair of IEEE SBLC Load Subcommittee, Chair of IEEE SBLC Asia-Pacific Working Group, IEEE SMC Technical Committee on Intelligent Power and Energy Systems Technical Committee member. He is also an Expert of IEEE 2030.9 Standard WG on Micro-grids, Expert of International Electrotechnical Commission WGs IEC SEG6, IEC TC22 AHG1, IEC TC22 AHG2, respectively, and Chair of IEEE Standard IEEE P2781 - Load Modeling and Simulation for Power Systems. Dr. Zhu has worked at ALSTOM Grid Inc. in Washington State, Howard University in Washington, D.C., the National University of Singapore, Brunel University in England, and Chongqing University in China. He was a Senior Principal Power Systems Engineer as well as a Fellow with ALSTOM Grid Inc., and an honorable advisory professor of Chongqing University. He has published six books as an author and co-author, as well as about two hundred papers in the international journals and conferences. His research interest is in the analysis, operation, planning and control of power systems, smart grid, power markets as well as applications of renewable energy.
Prof. Zhengxiang Pan
Shandong University of Science and Technology, China
Brief Introduction:
Jeng-Shyang Pan received the B. S. degree in Electronic Engineering from the National Taiwan University of Science and Technology in 1986, the M. S. degree in Communication Engineering from the National Chiao Tung University, Taiwan in 1988, and the Ph.D. degree in Electrical Engineering from the University of Edinburgh, U.K. in 1996.He was the Department Head of Electronic Engineering and the Vice Dean in the College of Electrical Engineering and Computer Science, National Kaohsiung University of Applied Sciences, Director of Innovative Information Industry Research Center of Harbin Institute of Technology, Assistant President and Dean in the College of Information Science and Engineering, Fujian University of Technology. Currently he is the professor at the College of Computer Science and Engineering, Shandong University of Science and Technology.He is the IET Fellow, UK and has been the Tainan Chapter Chair of the IEEE Signal Processing Society and the Vice Chair of IEEE Tainan Section. He was Awarded Gold Prize in the International Micro Mechanisms Contest held in Tokyo, Japan in 2010. He was also awarded Gold Medal in the Pittsburgh Invention & New Product Exposition (INPEX) in 2010, Gold Medal in the International Exhibition of Geneva Inventions in 2011 and 2019 and Gold Medal of the IENA, International "Ideas – Inventions – New products", Nuremberg, Germany in 2011.He was also awarded the Outstanding Youth from Kaohsiung City, Outstanding Engineering Professor from Chinese Institute of Electrical Engineering, the Excellent Teacher from Taiwan Education Ministry and Outstanding People Teacher from Fujian Province. He has 40 invention patents and publishes 300 papers indexed by SCI. His current research interests include artificial intelligence, information hiding and wireless sensor network.